How to find your LU PO Box Number:
Login to myLongwood and then click on the Student tab,
Find the myLongwood Services channel
Click the Banner Self-Service folder
Click the Personal Information folder
Select View Addresses and Phones
Your Longwood PO Box will be listed as Residential PO Box Address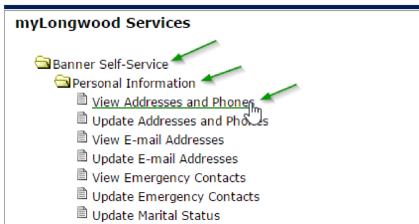 The key to this system is using your Longwood email. All important LU information is communicated via email.
Remember, you can auto forward your LU mail to a personal email address.
Thanks in advance for making the system a success.
If you need help contact us at printing4u@longwood.edu.