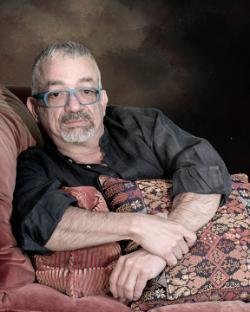 Rabih Alameddine Reading
Thursday, October 22, 20208:00PM - Thursday, October 22, 20209:00PM
At Zoom
Organized by English
Please join us for a virtual reading and interview with Lebanese-American fiction and essay writer Rabih Alameddine, the 2019 John Dos Passos Prize winner, at 8 p.m. on Thursday, Oct. 22. The Dos Passos Prize is a premier literary award given annually by Longwood University.
Alameddine is known for his diverse and multifaceted storytelling. His work has been described as an East-meets-West comedic clash of cultures, layered with biting humor that examines topics such as sexuality, exile, alienation and integration. He was a finalist for the National Book Award and National Book Critics Circle Award in 2014, the same year he won the California Book Awards Gold Medal Fiction for An Unnecessary Woman. In 2017, he won the Arab American Book Award and the Lambda Literary Award for Gay Fiction for The Angel of History.
He is the 38th recipient of the Dos Passos Prize, the oldest national literary prize given by a college or university in Virginia.
If you have a question you'd like us to ask Alameddine during the interview, send it to haffnerbs@longwood.edu.