Event Time

12:00 AM
Location
Event Time

8:00 AM
Location
Event Time

8:30 AM
Location

Blackwell Talks flyer for Fall 2022
Event Time

9:57 AM
Location

Virginia rom
Student Recitals
Event Time

7:30 PM
Location

Molnar Recital Hall

Blackwell Talks flyer for Fall 2022
Event Time

9:57 AM
Location

Virginia rom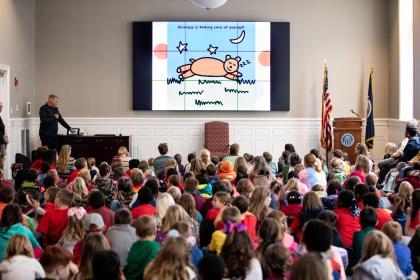 The Virginia Children's Book Festival is a three-day event each fall that celebrates and encourages reading by youth of all ages by inviting children and teens from across Virginia to meet, learn and explore with some of the most popular and acclaimed authors in the country.
Event Time

12:00 AM
Location

Longwood University Campus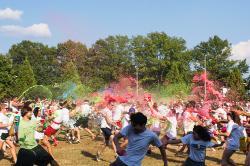 Each fall during Oktoberfest thousands of students end up covered in paint, smiling from ear to ear. It's Color Wars, and the spirit is never stronger.
Event Time

4:00 PM
Location

Practice Soccer Field
Event Time

5:00 PM
Location

Blackwell Talks flyer for Fall 2022
Event Time

9:57 AM
Location

Virginia rom