Saturday, April 13, 2019 - Saturday, April 13, 2019
Event Time

11:00AM
Location

Lancer Park Turf Field
Event Time

11:00AM
Location

Lancer Park Baseball Field
Event Time

2:00PM
Location

CSTAC Lobby
Event Time

4:00PM
Location

Molnar Recital Hall, Wygal Hall
Citizen Leadership and Social Justice Education (CLSJE) in partnership with Office of Student Conduct and Integrity present an opportunity for students to learn about Elevating the Consent Conversation and Sexual Awareness Month. White Ribbon Campaign table will be set up to make pledges. Several Community Partners will be available for conversations and presentations.
Event Time

4:00PM
Location

Beale Plaza 4:00 PM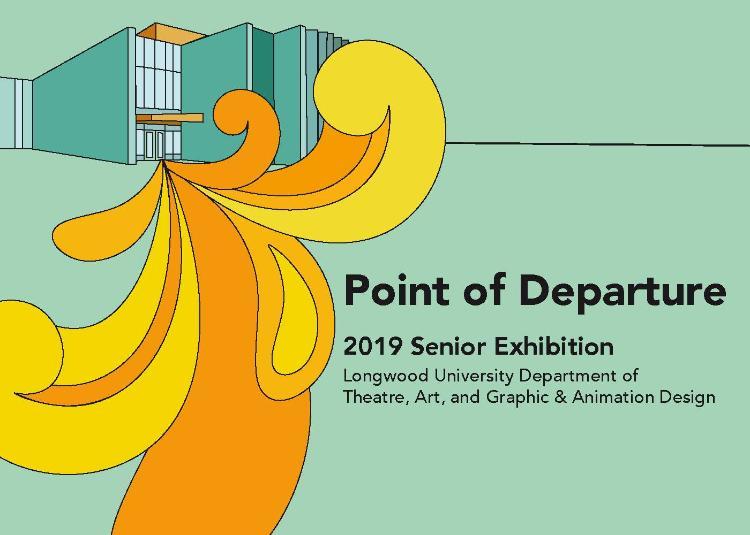 Each year, all Longwood visual arts majors create a senior professional project that often forms the core of what will become their professional portfolio. Longwood Center for the Visual Arts has the privilege of presenting these culminating works. Point of Departure: Longwood University Department of Theatre, Art, and Graphic & Animation Design 2019 Senior Exhibition celebrates the beginning of the next stage of their life journey, the time they have spent at Longwood, and their growth as individuals, artists, and citizen leaders.
The annual fun-filled weekend is much anticipated each year, especially one of Longwood's most fun traditions, Oozeball!
Event Time

6:00PM
Location

Longwood University Campus
2018-2019 Main Stage Theatre Season
Event Time

7:00PM
Location

CSTAC Lobby