Wednesday, August 29, 2018 - Wednesday, August 29, 2018
Stop by the Local Job & Internship Fair anytime between 1-3pm to speak to potential employers.
Event Time

1:00PM
Location

Blackwell Ballroom
You do not get to chose when you are called to lead, you can only chose how well you lead when your time comes. Are you ready? Citizen Leadership Institute starts Tuesday, September 11, 4:00-5:30 in Grainger 101. Registration here: https://goo.gl/forms/ibKHyKHyvBhyEX6b2
Event Time

4:00PM
Location

Grainger 101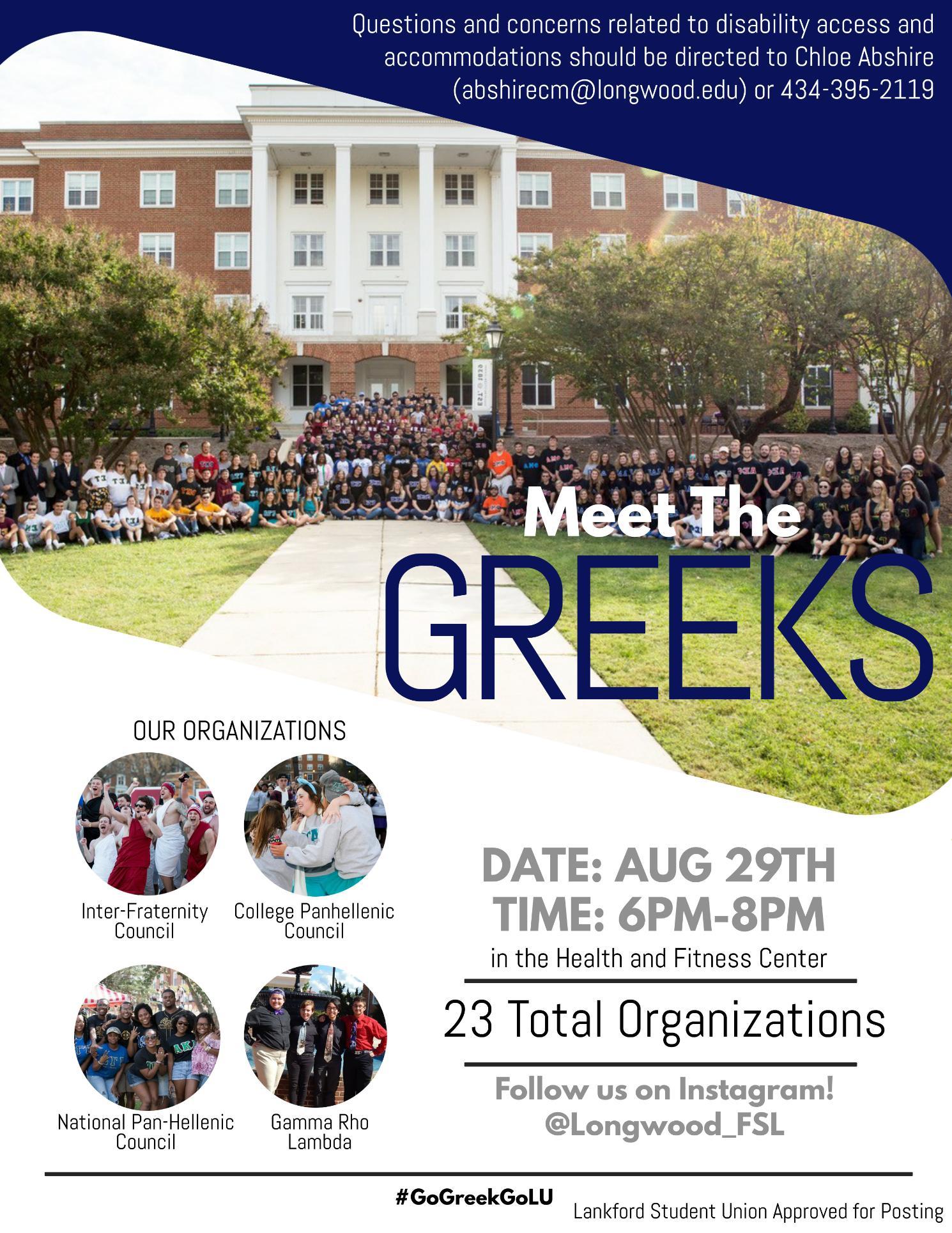 Interested in Greek Life? Looking for a brotherhood or sisterhood experience at Longwood? All students are invited to Meet the Greeks! Our 23 social Greek organizations will have an individual table with information about their organization, their values and what makes them unique. They want to get to know you so come​ out and socialize with them at the Health and Fitness Center, we'll be located on the basketball courts.
Event Time

6:00PM
Location

Health & Fitness Center
LCVA's Art After Dark Series and Farmville Pride Present a screening of "Come Back to the 5 & Dime Jimmy Dean Jimmy Dean" on August 29 at the LCVA(129 North Main St). Doors open at 6pm and the program starts at 6:15pm
Event Time

6:00PM
Location

Longwood Center for the Visual Arts, located at 129 North Main Street