Saturday, February 09, 2019 - Saturday, February 09, 2019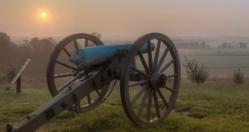 Event Time

8:30AM
Location

Jarman Auditorium
As love songs fill the air, families will have the opportunity to create a host of valentine-themed art activities! This event is free and open to the public; no registration is required. Supplies and plenty of smiling and skilled volunteers will be on hand! Children must be accompanied by an adult. There is a perfect art project for everyone's sweetheart at this event! Doors open at 10:30am at the Longwood Center for the Visual Arts at the intersection of Third Street & Main Street in historic downtown Farmville, VA.
Event Time

10:30AM
Location

Longwood Center for the Visual Arts, located at 129 North Main Street
Event Time

12:00PM
Location

First Avenue Field
Event Time

1:00PM
Location

Lancer Park Baseball Field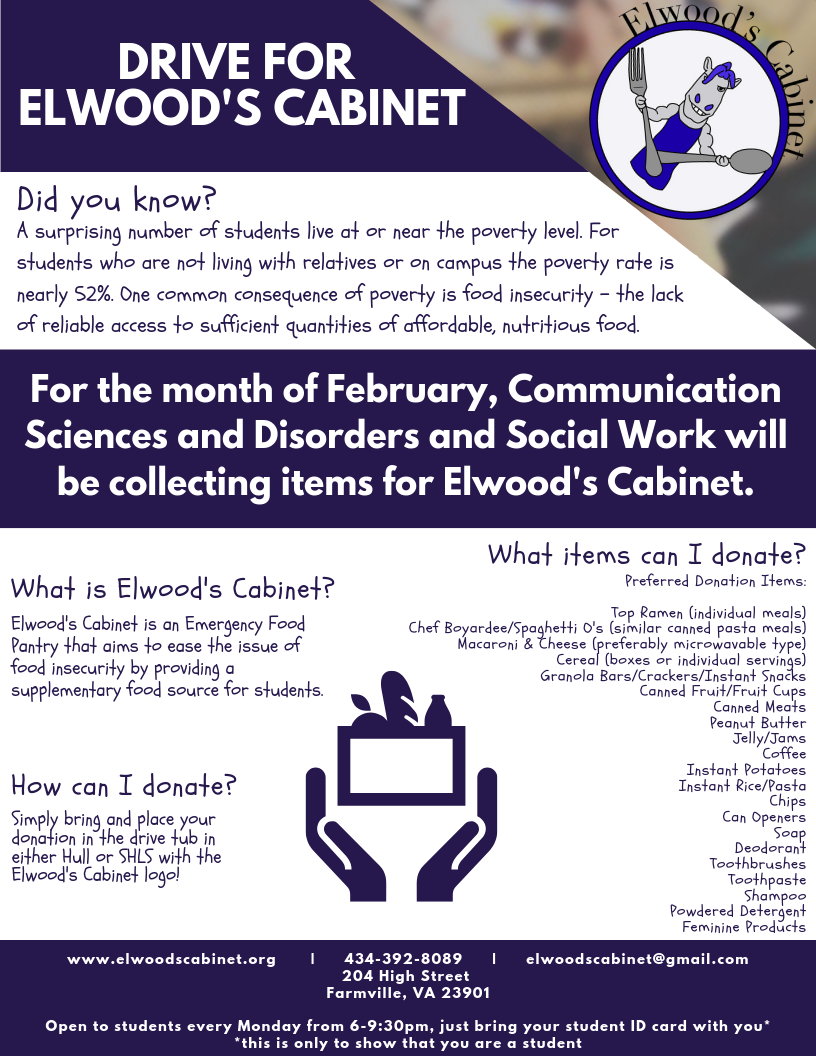 For the month of February, Communication Sciences and Disorders and Social Work will be collecting items for Elwood's Cabinet. You can donate items and drop them off in Hull, Social Work Suite or at the Speech, Hearing, Learning Services Center, located at 315. West Third St. You will see a tub with the Elwood's Cabinet Logo! Elwood's cabinet is an emergency food pantry that aims to ease the issue of food insecurity by providing a supplementary food source for students. Did you know a surprising number of students live at or near the poverty level? For students who are not living with relatives or on campus the poverty rate is nearly 52%. One common consequence of poverty is food insecurity- the lack of reliable access to sufficient quantities of affordable, nutritious food.
Event Time

3:34PM
Location

Collecting goods in Hull and at SHLS
Join us February 9th at 7PM for jazz night with the Morgan Burrs Trio and enjoy great music. Cash bar will be available. The event is free and open to the public!
Event Time

7:00PM
Location

R. R. Moton Museum 900 Griffin Blvd. Farmville, VA 23901