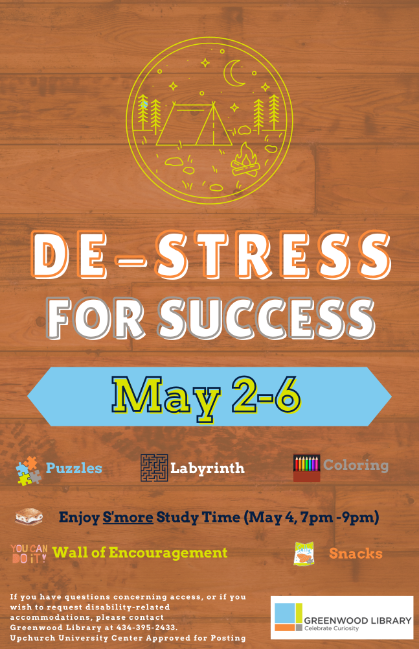 De-Stress for Success
Monday, May 2, 2022 - Friday, May 6, 2022
8:00 AM - 5:00 PM


At Greenwood Library


Puzzles, labyrinth walking, coloring, the wall of encouragement, and snacks are BACK! Come destress from finals with the library May 2nd- 6th.

New to destress, to go along with this semester's camping theme, is Smore Study Time! Mark your calendar for May 4th from 7 PM- 9 PM to come to the library to make a s'more!