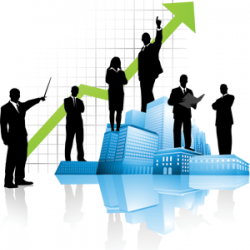 Community Connections at Work
The Longwood University Office of Community and Economic Development (OCED) brings University resources together to support community engagement in a collaborative and accessible manner. Longwood University OCED provides supportive research and business development services to the community, while providing opportunities for students and faculty to leverage their talents and expertise within the Longwood University service area.
To accomplish this mission, OCED facilitates regular conversations among campus and local community leaders to identify projects that strengthen the business and economic development communities in Longwood University's service area.
Services and Resources
OCED houses the Longwood Small Business Development Center (SBDC) as a core service to the small business community. The Small Business Development Center is an economic development outreach of Longwood University in partnership with the Small Business Administration and Local Governments. The Longwood SBDC operates five offices in this region: Farmville (Headquarters at Longwood University), Petersburg, South Boston, Danville, and Martinsville. Each office is staffed with a director and supported by staff and students at the lead office.
Grant funding and local contributions allow the Longwood SBDC to provide small business consulting at no charge to the potential or existing small business owner. Primary services include:
Business Planning Assistance - Startup and Existing
Market Research and Analysis
Financial Analysis and Comparison to Industry Standards
Specialized Retail and Restaurant Consulting and Programming through the STAMP Program
Regular Workshops:

Starting a Small Business
Basic Bookkeeping for Small Business
Basic Payroll for Small Business

Access to Other Specialties in Longwood's Network of Five Centers as well as the Virginia Network of 29 SBDC offices
For more information visit the Longwood SBDC website.
---
Procurement and Technical Assistance
Through a partnership with Crater Planning District Commission's Procurement Technical Assistance Center (PTAC), Longwood provides access to free training and counseling for businesses interested in Government Contracting. Email or call for the most current schedule of available counseling assistance. Click here for more information on PTAC.
---
OCED provides the following resources to assist entrepreneurs and economic developers with market and industry research.
IBISWorld
ESRI Business Analyst
ProfitCents
---
Using staff, student, and faculty expertise, OCED has professional resources to assist with research projects for your community or region.
---