Welcome to our latest communication feature for faculty and staff—a forum designed to engage and strengthen the Longwood faculty and staff community. All faculty and staff are encouraged to share news about personal and professional accomplishments and milestones (promotions, awards, publications, weddings, births/adoptions, retirements, etc.); details about campus and town activities of interest; words of recognition for co-workers; and even fun anecdotes and general musings.
How to Post
Step 1: Find It
Visit Solomon at http://solomon.longwood.edu. Scroll just past Events and News to the Solomon Sharing & Shout-Outs section. You can also find more shares and shout-outs at: http://solomon.longwood.edu/sharing/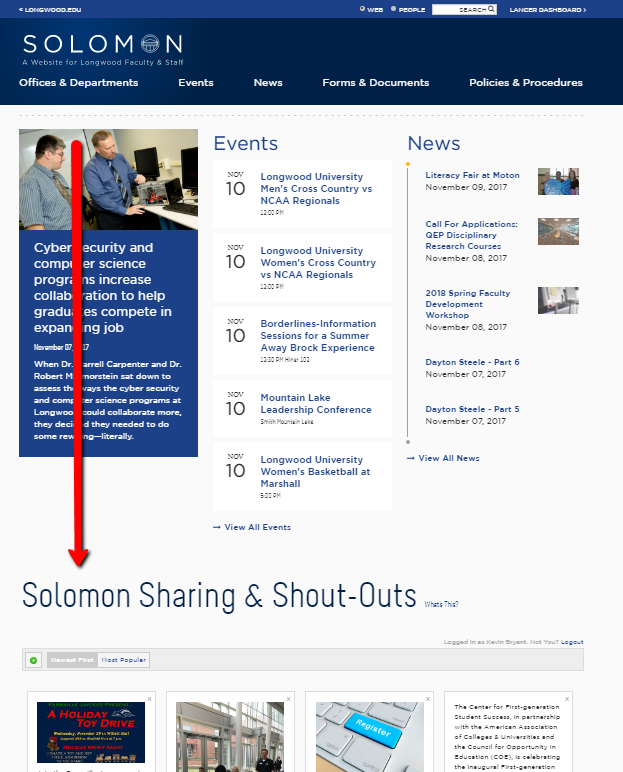 Step 2: Login
Click the link to "You must be logged in to post or like." Then use your LancerNet ID and password to log in (leave the @longwood.edu part off).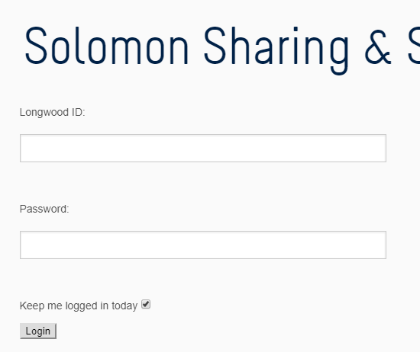 Step 3: Share!
Click the green "+" button at the top left. You can share text, a photo and a link. When you are done, click "Share" (Note: Videos and photo albums are not currently supported.)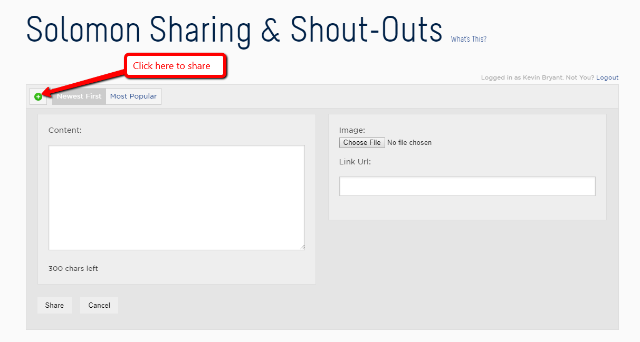 No more refreshing!
Your post will automatically load into the page once the upload has finished. No need to refresh!
---
How to Remove a Post
To simplify sharing, editing posts is no longer available. Instead, you can just delete your old post, and share a new one, similar to Twitter.
Step 1: Login
Login (step 2 above) if applicable
Step 2: Delete Your Post
Click the small "X" at the top right of the post you wish to delete. You will be asked to confirm before the post is actually deleted.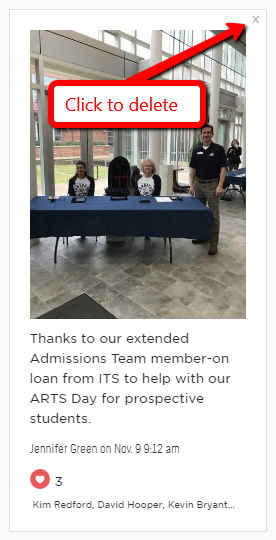 Step 3: Share again!
---
NEW: Liking a post
Liking a post is pretty simple. Just make sure you're logged in and click the small heart at the bottom left of a post. The grey heart will turn red and your name will appear below it, indicating you've liked the post. If you've made a mistake, just click the red heart and you will "unlike" the post.
Tip: On mobile phones, you can like or unlike a post by swiping right or long-pressing a post.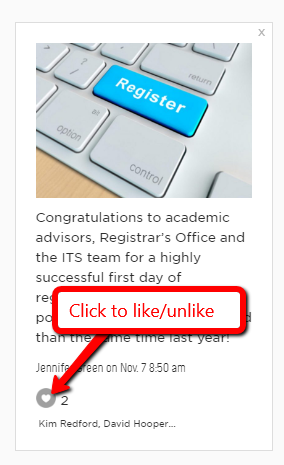 ---
Any questions?
If you have any questions, let us know by emailing us at webteam@longwood.edu!